Proper Alaska Big Game Hunting Equipment Begins With The Right Rifle.

In preparing for an Alaska hunting adventure, there is probably no more discussed topic than what rifle to take for the animal you are hunting. Alaskans notoriously prefer large caliber rifles no doubt because of the size of the animals they typically harvest including of course Alaskan brown bears and grizzlies. While the big bears have been taken with guns as small as a .223, the larger calibers for bears are much preferred such as the .375 H & H or the .338 Win Mag. For moose hunting, the same larger calibers work quite well and even a 7mm Mag or .300 Weatherby or Win Mag would be adequate. The latter calibers are also quite good for dall sheep or caribou hunting as the shooting ranges can be quite long and a flat shooting gun works best. Your selection of a hunting rifle and equipment becomes more problematic when you have booked a combination hunt for 2 or more species of animals.

Space does not permit a full consideration of all the variables one should consider in selecting the proper rifle and outdoor equipment for your hunting trip and it is recommended that the reader carefully review some of the many outdoor books available on the subject and talk to a registered Alaskan hunting guide. Below you will find Alaska Hunting, Fishing, Camping and Outdoor Gear at competitive prices.

Wilderness Way

We are the premier outdoor sporting-goods store on the Kenai Peninsula! Whether you are looking for top quality outdoor gear for that long-awaited fishing adventure or hunting trip, or just gearing up for winter sports, kayaking, canoing or hiking, we have what you need! We carry only the high quality, user- tested equipment you need to take you out into the wilderness and back again safely. Visit us at 44370 Sterling Highway, Soldotna, Alaska. Phone (907) 262-3880.



Cy's Sporting Goods and Outfitters

Cy's Sporting Goods is a full line Alaskan sporting goods store. Whether you are going hunting or fishing, Cy can provide all the gear you need at competitive prices. Cy and his expert staff are up-to-date on regulations and information on the best locations to hunt and fish. They will help you with license, tags and accommodations. Contact us at 117 Lower Mill Bay Road, Kodiak, Alaska. Phone: 907-486-3900


Unguided Hunting Flying Services
If you're contemplating an unguided, fly-in drop off hunt for Alaska moose or caribou, we recommend reading what you should know before you charter a flying service or bush plane for hunting moose or caribou. Read more >>>

LINKS OF INTEREST FOR HUNTERS:
Fish & Game
Booking Agents
Western Hunting Land for Sale
Anchorage Hotels & City information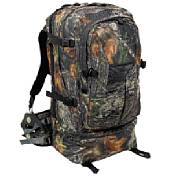 Do you have the right survival items for Alaska in your hunting daypack? Find out >>>

Home Page - (AlaskaOutdoors.com)

Alaska Internet Marketing, Inc.
Serving Alaskans Since 1996
Hosting-Design-Internet Advertising
Anchorage, Alaska
(907) 242 - 7245
Email: info@alaskaoutdoors.com