The Alaska Big Game Hunting Regulations are more than a little complicated.

The best place to start planning your Alaskan hunting trip is by looking at the GMU (Game Management Unit) map & regs where you're going to hunt. See below. This gives you the basics on the species you're going to hunt ( eg. moose with 3 or 4 brow tines, season dates, etc.). Next I'd look at the General Hunting Reg Info below. Then I'd look at the Special Regs if applicable. Finally, I have to disclaim anything that's on this website and tell you that it's at best a general outline (even though it's mostly all ADF&G material) and that you should read the Complete Booklet (127 pages) put out by ADF&G which we link to below or else (as my lawyer advises) I might get sued.
Also, please note that the hunting regs for each year won't be posted by ADF&G until the Spring.
Good hunting !

Start your Alaska hunting adventure the right way with an Alaska Cruise.





Alaska's Big Game Management Units Map (GMU)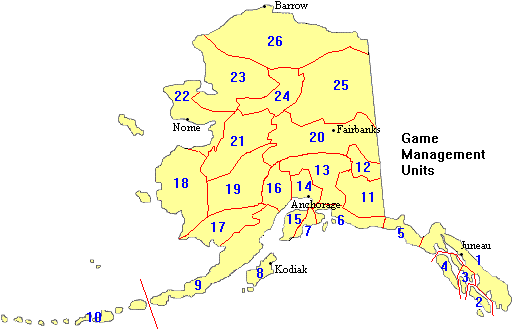 For information on Big Game: Seasons and Bag Limits by Game Management Unit click on the following link:


Alaska Hunting Regulations and Info
(Includes Licenses and Tags • Harvest Tickets and Permits • Methods and Means
• Possession and Transportation • Use of Game • Emergency Taking of Game • Definitions)
Information for All Alaska Bear Hunters


Fly-In, Drop off, Hunting
If you're contemplating an unguided, fly-in drop off hunt for Alaska moose or caribou, we recommend reading what you should know before you charter a flying service or bush plane for hunting moose or caribou. Read more >>>

LINKS OF INTEREST FOR HUNTERS:
Fish & Game
Anchorage Hotels


Remember, Alaska is a big place, with very few roads and it's easy to get lost, particularly if you are doing an unguided fly-in drop off hunt with an air charter service. We would certainly recommend you book your hunt of a lifetime with an Alaskan Registered Guide if you can afford to do so and for some animals such as brown or grizzly bear you are required by law to use a guide. Guided or unguided, you should always be prepared for a worse case scenario and ask yourself ...Do you have the right survival items for Alaska in your hunting daypack? Find out >>>
Home Page of AlaskaOutdoors.com
Serving Alaskans Since 1996

Alaska Internet Marketing, Inc.
Website Design - Internet Advertising
Anchorage, Alaska
(907) 242-7245
Email: info@alaskaoutdoors.com

Alaska Big Game Hunting includes guided or unguided hunts for Moose, Caribou, Dall Sheep, Brown Bear/Grizzly, Goat, Wolf, Deer, Black Bear, and more.
.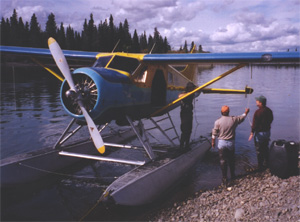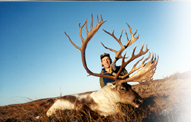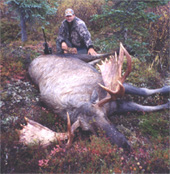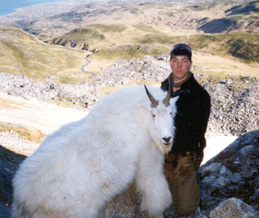 Alaska's
Bristol Bay Lodges
offer worldclass fishing
with all the creature comforts possible.